1/6/2020 – SDBJ: San Diego Business Journal
Marty Glaske Promoted to Senior Vice President of Business Development
Experienced construction industry leader transitions to new role after serving 15 years as Vice President of Labor Relations at Gafcon, Inc.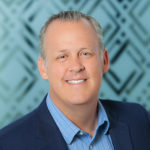 SAN DIEGO (January 6, 2019) – Gafcon, Inc., a leading program, project, and construction management firm that manages and directs complex projects both nationally and internationally, has promoted Marty Glaske to Senior Vice President of Business Development.
After leading Gafcon's labor relations division as Vice President for nearly 15 years, Glaske has been tapped to direct business development strategies for Gafcon's broader services portfolio, including program and project/construction management, technology solutions, labor relations, expert witness, outreach, and pre-construction.
Glaske brings more than 25 years of experience and strong relationships in the construction industry with both public and private clients, which will be leveraged to define strategic, forward-thinking goals for the firm. He will report directly to Gafcon's President and Chief Operating Officer, Robin Duveen.
"Marty is already a leader within the Gafcon Tribe—his construction industry expertise made him the natural choice for this new position as we pursue new opportunities in our specialty areas of business," said Robin Duveen, President and COO of Gafcon. "Marty will be supporting the client experience with both new and existing clients, leading our mission of delivering complex projects that power vibrant communities."
Glaske currently operates out of Gafcon's San Diego headquarters located in Sorrento Valley. In his new role, he will be active throughout all of Southern California, including Gafcon's offices in Orange County and Los Angeles.
"I'm excited and challenged by my new role and look forward to starting," said Glaske. "Gafcon attracts people who are dynamic, creative and passionate about what we do. We deliver incredible value for our clients and I can't wait to explore how we can develop our business even further."
Glaske holds both a Bachelor's in Business and Master's in Business Administration, emphasizing Organizational Management. In 2017, Marty was honored as the Public Works Advocate of the Year Award by the San Diego/Imperial County Chapter of the American Public Works Association. He is an active member of the community, championing Gafcon's participation in community events like the Camp Pendleton Mud Run.
Back