3/18/20 - To Our Valued Clients & Partners,
We realize the rapid changes and rising cases of COVID-19 leaves all of us in uncertain times. As the situation evolves,
Gafcon, Inc.
is closely monitoring the latest advisories from the
World Health Organization
(WHO) and the
U.S. Centers for Disease Control
(CDC). As such, we have implemented a contingency plan to serve clients regardless of location. Our leadership team has enhanced both internal and external business continuity plans to adjust our operations to maintain continuity and to support the safety and health of those impacted. Part of this enhanced plan includes mobilizing a large remote workforce. The health of our clients and your projects is as important to us as the health of our employees, our family and friends. As a multi-disciplinary firm involved in the construction project management of all types of projects, we will be sure to keep you informed of any new and important information vital to your projects.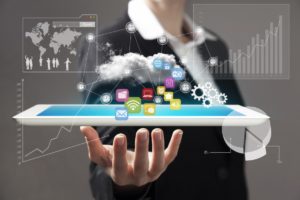 Gafcon, Inc.
has assisted our clients with the difficulties of operating successful projects remotely, through several major disasters, including the recent hurricane in the Virgin Islands and the Northridge earthquake. Our firm stands ready to assist our clients on how to best approach issues raised by this public health crisis.
With our vast technology and project management resources, we can help clients to stay operational and keep their projects on track. These resources include the implementation of project and program management systems remotely, as well as building information modeling (BIM), virtual design and construction (VDC), business intelligence and reporting, working in the cloud, and supporting data services.
As the situation evolves, we are making every effort possible to prepare for every eventuality. Please continue to lean on Gafcon as your valued partner.
Should you have any questions please do not hesitate to
contact us
.
Back