February 21, 2023 – THE DESERT REVIEW
BRAWLEY — The Imperial County Office of Education (ICOE) hosted their 3rd Annual Golf Fundraiser at Del Rio Country Club Saturday, February 18, to help raise money for local education.
The golf fundraisers mark the ICOE's largest fundraiser of the year, where supporters throughout the Imperial come out to raise funds for scholarships and a summer program for at-risk students. These scholarships go to students with special needs and alternative education students.
The foundation focuses on the development and support of the "whole child" that emphasizes at-risk youth and students with special needs.
"In the Imperial Valley there are already so many organizations that are doing great work in benefitting local students, but we at ICOE felt that these students we are assisting fit a need that we have in the valley," said County Superintendent of Schools Dr. Todd Finnell.
By increasing access for these local students, they can pave a path of success for these students as they provide them with not only scholarships but a 3-week summer residential program. This program allows these students to experience what it will be like to leave home and acclimate to live on their own as a college student.  Students also get the chance to attend college courses to help them understand what type of academics they will be facing.
"Some of these students have never had the opportunity to experience life outside of the Imperial Valley, and by sending them on a 3-week stay at the University of California San Diego (UCSD) it help makes the dream of going to college for these students possible," said Dr. Finnell.
Also, with the money raised, the foundation awards their scholarships during the ICOE's High Education Week Parents Night, that takes place in the place in the spring and fall seasons.
This year the foundation was able to draw a large turnout that keeps growing each year on the golf course.
"Gafcon stepped up when no one else was willing to take a chance on the 'ghost hotel,' and that caught my attention," Nava said. "It's evident that Gafcon is committed to improving and investing in our community and I'm honored to be a part of this effort."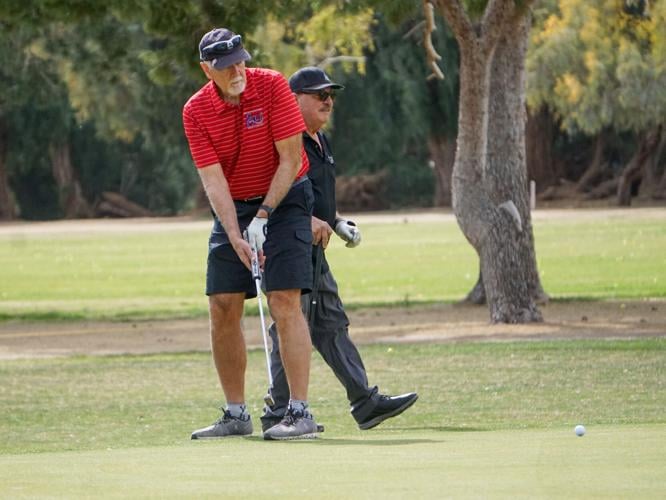 Back